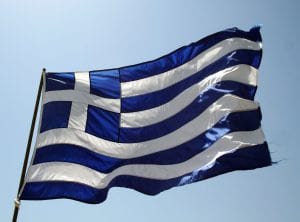 As we are now entering the 7th week of the 3rd lockdown its only fair to have something to look forward to and that could mean a summer holiday .
Greece is the word …at the time of writing the UK government are in talks with the Greek Tourist authorities which will result in holiday makers being able to travel to Greece and the Greek islands this summer.
Greece was the only country which opened its borders to us last year that stayed open until the season ended in November. The feedback I had from customers who were lucky enough to get away last year was extremely complimentary ,the way the Greeks had implemented safety protocols in Hotels and resorts right across the country, was thorough(to say the least), ensuring my customers felt very safe and were able to relax and enjoy their holiday.
Just make sure that whatever you book you observe the following:
DO'S
Book a package which includes a flight and accommodation.
Check booking conditions to make sure the booking is flexible, changeable, refundable.
Ask for recommendations.
Check Foreign and Commonwealth office website for entry /exit restrictions.
Check for hidden (essential) costs ie luggage, transfers.
Check ATOL (Air Travel Organisers Licence) protected.
Talk to a Travel Professional on a UK landline.
DONT'S
Do not book flights and accommodation separately.
Do not confirm anything directly on a website without thoroughly checking all the details and confirming the security of the website .
Don't book anything when you cannot speak to someone in person.
Don't just use Tripadvisor for recommendations.
Do not deal with any company that isn't UK based (ATOL would be void).