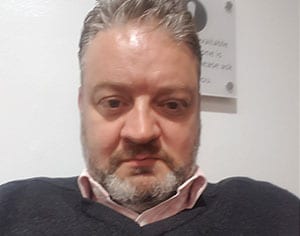 Andrew Youngjohns
Mercian Carpets & Flooring
We are an established family business based in Worcestershire. We provide contract and domestic flooring to a nationwide client base.
We pride ourselves on an exceptional quality of service, enabling us to establish and retain an excellent reputation with our large and varied customer base. We install all types of floor coverings.

"Very pleased with the result"
We found that Karndean Loose Lay tiles, on top of previous wood flooring, were exactly what we needed, and provided a uniform surface across several small rooms. The work was most efficiently carried out and we are very pleased with the result.

"First class service"
Mercian Carpets came highly recommended and I now highly recommend them myself. They were so helpful and the quality of both our kitchen floor and our carpets is superb. Both have transformed our rooms, we are absolutely delighted. Thoroughly professional and nothing was too much trouble and with a huge range to choose from and with first class service. So good to be able to support a local business as well.

"Quality & excellent fitting"
The room is totally transformed and Lynne kept the actual floor as a surprise. I was stunned, not only with her choice but also the quality and excellent fitting. You appear to be Lynne's first choice for flooring and I can certainly see why. Thanks again
Why has business planning become so crucial to every Business?
27th April 2016 | Andrew Youngjohns The year is 2016 and for every entrepreneur out there the business plan has become an absolutely crucial start-up or expansion tool. Talk to any investor, investor's platform or even a business partner and inevitably the question...