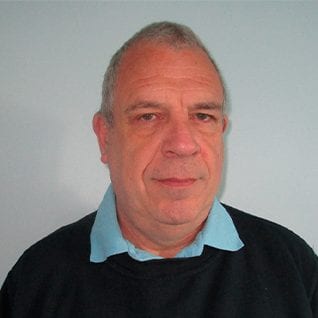 Clive Ankers
Anchor Health & Safety
Company Profile:
Providing professional solutions for your Health & Safety issues, keeping you legal and insurance compliant, in a no nonsense manner. Specialising in Fire Risk Assessments, PAT testing, H&S systems and more. To let us take away your worries, contact us now. Your Safety in Secure Hands!

"Delivers his promises"
I met Clive through networking 5 years ago and have used and recommended his services many times. Clive is a complete professional and gentleman. He always delivers his promises and offers a first class service that is 2nd to none. I would recommend him to anyone who is looking for any help with Health and Safety , pat testing and fire risk assessments.

"I was completely at ease"
Thanks for a great job sorting out all our PAT testing, and producing a comprehensive and thorough Fire Safety Plan for us. It was great that you went through everything so clearly at the end of the day as this made sure I was completely at ease, safe in the knowledge you had not just ensured we were fully compliant, but that we were also as safe as we could be.

"Extremely helpful & knowledgeable"
We have been dealing with Clive for some time now with regard to our Health and Safety and fire inspections and have found him extremely helpful and knowledgeable – even giving free advice when needed! I would recommend him wholeheartedly to anyone needing his services.

Work Accreditation
Many sole traders, especially tradesmen, benefit from having accreditation to a trade body, such as CHAS, SMAS, Achiles etc. As part of the accreditation, they will need to have certain health and safety procedures in place and demonstrate these are being used. We...