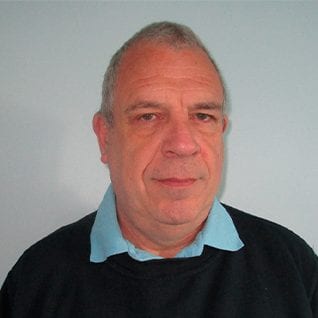 Clive Ankers
Anchor Health & Safety
Company Profile:
Providing professional solutions for your Health & Safety issues, keeping you legal and insurance compliant, in a no nonsense manner. Specialising in Fire Risk Assessments, PAT testing, H&S systems and more. To let us take away your worries, contact us now. Your Safety in Secure Hands!

"Delivers his promises"
I met Clive through networking 5 years ago and have used and recommended his services many times. Clive is a complete professional and gentleman. He always delivers his promises and offers a first class service that is 2nd to none. I would recommend him to anyone who is looking for any help with Health and Safety , pat testing and fire risk assessments.

"I was completely at ease"
Thanks for a great job sorting out all our PAT testing, and producing a comprehensive and thorough Fire Safety Plan for us. It was great that you went through everything so clearly at the end of the day as this made sure I was completely at ease, safe in the knowledge you had not just ensured we were fully compliant, but that we were also as safe as we could be.

"Extremely helpful & knowledgeable"
We have been dealing with Clive for some time now with regard to our Health and Safety and fire inspections and have found him extremely helpful and knowledgeable – even giving free advice when needed! I would recommend him wholeheartedly to anyone needing his services.

CO The Silent Killer
At 20:29 on 08 Dec 2017 both fire engines from Newton Abbot were mobilised to a Carbon Monoxide (CO) alarm sounding. The occupier had correctly exited the house and was waiting outside. Two crew members dressed in BA investigated with a gas detector. They found...